Features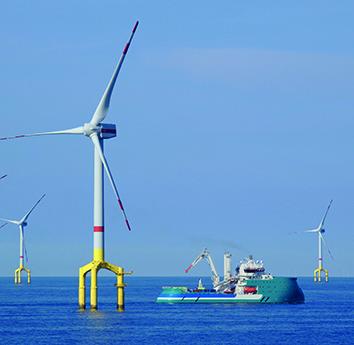 Technologies to harness wind power for net zero - September 2023
The offshore wind industry has a major role to play in reducing carbon emissions, but the industry faces a number of challenges. ABB Energy Industries discusses some technology developments which are...
More details...
AC/DC power factor correction module offers up to 1,512W
A full brick package developed by TDK-Lambda, the PF1500B-360, is for high voltage distributed power architectures
More details...
Power Electronics Europe News
Integrated ICs reduce component count in feedback circuits
By integrating primary and secondary feedback circuits, the InnoSwitch IC family offers the best of both worlds, says Power Integrations, for switch-mode power supply design.
The ICs use FluxLink safety-isolated communication technology, which combines primary - and secondary-switcher circuitry. As well as outperforming primary-side controllers, the company says, there is no need for optocouplers, saving the bill of materials.
The surface-mount package integrates secondary-side direct voltage and current measurements which are communicated across the safety isolation barrier via high-speed digital FluxLink technology. The proprietary feedback technique does not have the limited accuracy and efficiency of primary-side regulation or the poor transient response of no-load consumption, says the company.
The ICs also include a high-voltage power MOSFET, primary-side controller, FluxLink feedback technology and a secondary-side controller with synchronous rectification. Combining synchronous rectification with the secondary-side master controller, and communicating across the fast FluxLink channel, to maximise synchronous rectification switch timing. The fast communication link also eliminates shoot-through in either discontinuous conduction mode or continuous conduction mode, even during transient loads and fault conditions. The synchronous rectification performance in both DCM and CCM modes is beneficial in adaptive- voltage chargers, for example.
Start-up uses bias current drawn from a high-voltage current source connected to the drain pin, so no external start-up components are needed. An external bias winding reduces no-load and increases system efficiency during normal operation.
System-level features include output over-voltage protection, overload power limiting, hysteretic thermal protection and frequency jitter to reduce EMI. The ICs are less sensitive to the tolerance of external components such as transformers, diodes, resistors and capacitors than primary-side regulated switchers, which increases manufacturing yield and reduces total power supply cost.
With less than 10mW no-load consumption, the ICs comply with California Energy Commission, European Union Code of Conduct (CoC) Version 5, Tier 2, and the US DoE standards, which will be mandatory in February,
View PDF