Features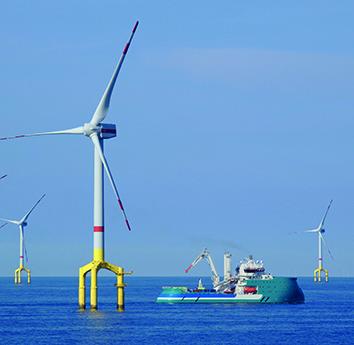 Technologies to harness wind power for net zero - September 2023
The offshore wind industry has a major role to play in reducing carbon emissions, but the industry faces a number of challenges. ABB Energy Industries discusses some technology developments which are...
More details...
AC/DC power factor correction module offers up to 1,512W
A full brick package developed by TDK-Lambda, the PF1500B-360, is for high voltage distributed power architectures
More details...
Power Electronics Europe News
DC/DC regulators simplify system design
They supporting PoL supplies of 8-, 12- and 15A, respectively and use the company's emulated current mode COT (Constant On-Time) control loop. According to the company, the devices deliver core voltage rails for ASICs, FPGAs, DSPs and network processors in communications, networking and industrial markets. The DC/DC regulators are specified over 4.5 to 22V input and deliver an adjustable output from 0.6 to 18V. Line regulation is 0.1% line regulation across the entire input voltage range and output accuracy is 1% over the temperature range. The COT control loop enables operation with ceramic output capacitors, eliminating loop compensation, which simplifies system design and reduces overall component count. There are supervisory and protection features for proper sequencing, safe operation under abnormal operating conditions and light load operation. The XR76108 and XR76112 are available in a RoHS compliant, 30pin 5x5 QFN package. The and is priced from $2.50 and $2.70 respectively in 1000 piece quantities. The XR76115 is supplied in a 30pin 6x6 QFN package.
View PDF