Features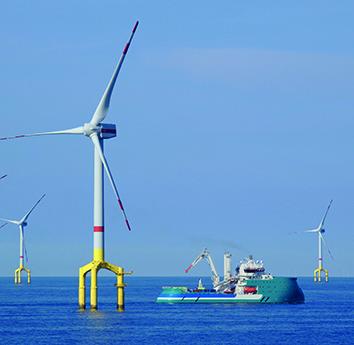 Technologies to harness wind power for net zero - September 2023
The offshore wind industry has a major role to play in reducing carbon emissions, but the industry faces a number of challenges. ABB Energy Industries discusses some technology developments which are...
More details...
AC/DC power factor correction module offers up to 1,512W
A full brick package developed by TDK-Lambda, the PF1500B-360, is for high voltage distributed power architectures
More details...
Power Electronics Europe News
Three-channel interleaved CCM PFC controller creates compact designs
Allowing designers to use small passive components in high power applications, such as air conditioner power supplies, Fairchild claims that its FAN9673, interleaved continuous conduction mode (CCM) PFC controller is an industry first. It enables high power PFC control using the smallest possible inductors and lowest possible power rating switching devices, extending the capacitors' lifetime, says the company. Unlike other solutions that provide two or less channel capabilities it can switch between one-, two- or three-channels with good phase management. The device also features a simple differential current sensing resistor and configurable output voltage control, enabling an easy, compact, cost-effective design for high power PFC applications up to 9kW. It can be used in high power AC/DC power supplies and DC motor supplies as well as white goods, server and telecoms power supplies, UPS and industrial welding supplies.
View PDF