Features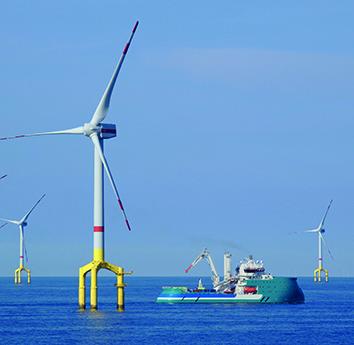 Technologies to harness wind power for net zero - September 2023
The offshore wind industry has a major role to play in reducing carbon emissions, but the industry faces a number of challenges. ABB Energy Industries discusses some technology developments which are...
More details...
AC/DC power factor correction module offers up to 1,512W
A full brick package developed by TDK-Lambda, the PF1500B-360, is for high voltage distributed power architectures
More details...
Power Electronics Europe News
Step-down charge pump regulates output for inductor-free switching
It can be used where the input voltage exceeds twice the output voltage and is a space-saving, inductor-free alternative to switching DC/DC regulators, says the company.
The converter produces a regulated output (2.4 to 12.5V adjustable) from a input ranging of 4 to 48V input that is 60V/-52V tolerant. When at no load, Burst Mode operation reduces VIN quiescent current to 16µA, and 2:1 capacitive charge pumping extends output current capability to approximately twice the input current.

The converter can be used in industrial control, factory automation, sensors and supervisory control and data acquisition (SCADA) systems, housekeeping power supplies, and in current-boosting voltage regulators for 4 to 20mA current loops.
In these environments it operates as a general purpose, step-down charge pump with 2:1 or 1:1 conversion ratios, or as a current doubling shunt regulator. In normal mode, the conversion ratio is chosen based on VIN, VOUT, and load conditions, and switching between conversion modes is automatic. In shunt mode, the device adopts a 2:1 mode, to provide a regulated output voltage from a current source input with nearly two times the input current available at the load. The device withstands reverse-polarity input supplies down to -52V and output short-circuit without damage, says the company. Safety features, including an output current limit and over-temperature protection further enhance robustness.
Two package options are available, a 10-lead DFN and 10-lead MSOP, both measuring 3x3x0.75mm. The E- and I-grade operating junction temperature is -40 to 125°C. The H grade offers -40 to 150°C operation and the high reliability MP grade is specified from -55 to 150°C.
View PDF