Features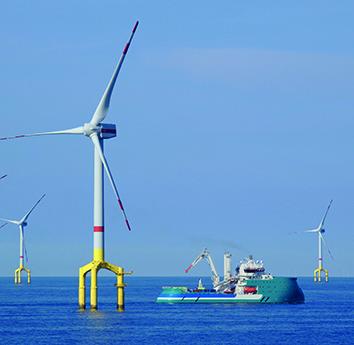 Technologies to harness wind power for net zero - September 2023
The offshore wind industry has a major role to play in reducing carbon emissions, but the industry faces a number of challenges. ABB Energy Industries discusses some technology developments which are...
More details...
AC/DC power factor correction module offers up to 1,512W
A full brick package developed by TDK-Lambda, the PF1500B-360, is for high voltage distributed power architectures
More details...
Power Electronics Europe News
KOA AEC-Q200 thin film chip resistors comply with AEC-Q200
The RN73R series of high precision chip resistors' thin film element has a temperature co-efficient of resistance that ranges from ±5ppm to ±100ppm. Electrolytic corrosion resistance is greater than the earlier RN73 series, for increased reliability, particularly in demanding environments. Resistance ranges from 10R to 1.5M dependent on the chip size and resistance tolerance levels can be as low as ±0.05%.

The chip resistors are available in five sizes which range from 0402 to 1210, and with power ratings up to 0.25W. The resistors comply with the AEC-Q200 automotive standard and have an operating temperature range of -55 to 155°C. Maximum moisture tolerance is ±0.25%, at 85% relative humidity for a period of 1,000 hours at 85°C.

In addition to automotive and industrial applications, the RN73R chip resistors are suitable for use in test instrumentation and audio equipment.

RS is shipping the chip resistor series now in the EMEA region.


View PDF