Features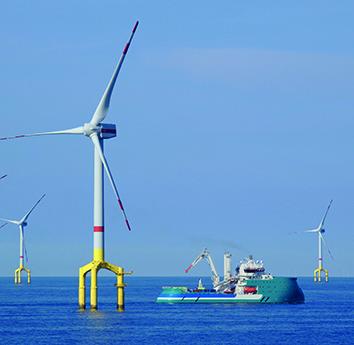 Technologies to harness wind power for net zero - September 2023
The offshore wind industry has a major role to play in reducing carbon emissions, but the industry faces a number of challenges. ABB Energy Industries discusses some technology developments which are...
More details...
AC/DC power factor correction module offers up to 1,512W
A full brick package developed by TDK-Lambda, the PF1500B-360, is for high voltage distributed power architectures
More details...
Power Electronics Europe News
Uni-directional TVS diodes arrays have 50A surge resistance
The SP1250-01ETG TVS diode array is designed for Vbus, portable battery, and button/switch protection in consumer electronics, medical equipment. It protects using lower clamping voltage and low leakage current.

Thediscrete unidirectional TVS diode array is fabricated in a proprietary silicon avalanche technology. It provides high ESD protection for consumer electronic equipment and safely absorbs repetitive ESD strikes of ±30kV (contact and air discharge as defined in IEC 61000-4-2) without any performance degradation, says the company. Each device can dissipate up to 50A 8/20µs surge event and has a low clamping performance (8.7V typical at 50A).

Typical applications include desktop PCs, notebooks and servers, as well as computer peripherals in the consumer electronics market. It is also suitable for medical equipment, point of sale (POS) terminals, test equipment and instrumentation and portable batteries.​
​The diode array can be incorporated into consumer electronics designs for ESD suppression and surge protection for the product's power lines, even in harsh environments, said the company. It is offered in a compact SOD-882 DFN package (0402 footprint), designed for mounting in small PCB spaces.

The diode array is AEC-Q101-qualified.
View PDF