Features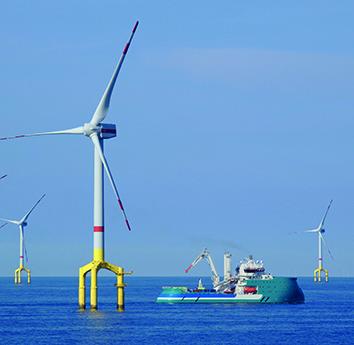 Technologies to harness wind power for net zero - September 2023
The offshore wind industry has a major role to play in reducing carbon emissions, but the industry faces a number of challenges. ABB Energy Industries discusses some technology developments which are...
More details...
AC/DC power factor correction module offers up to 1,512W
A full brick package developed by TDK-Lambda, the PF1500B-360, is for high voltage distributed power architectures
More details...
Power Electronics Europe News
Energy harvesting PMICs are small and cost-effective
Dutch semiconductor company, Nowi, has introduced Diatom, a 4.0 x 4.0mm energy harvesting PMIC. It has a wide power input range from µW to mW and a fast MPPT (maximum power point tracking) designed to extract the power output of a wide range of energy harvesters to charge a variety of energy storage elements such as rechargeable batteries or supercapacitors.
A cold start feature enables batteryless applications to help reduce battery replacement / maintenance costs. It is also a more sustainable, says the company.
The inductorless PMIC was developed to meet demands for increased integration in order to lower implementation cost, size and complexity. The single chip combines integrated energy harvesting and power management, with regulated output, over-voltage protection and USB charging.
The PMIC can be used in low-power applications, such as smart home, industry 4.0 and retail IoT devices, ESLs (electronics shelf labels), smart wearables devices, such as smart bands, glasses. It can also be used for consumer electronics like remote controls and tags.
View PDF