Features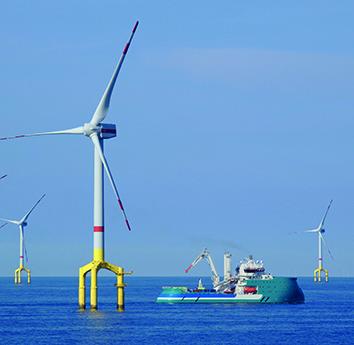 Technologies to harness wind power for net zero - September 2023
The offshore wind industry has a major role to play in reducing carbon emissions, but the industry faces a number of challenges. ABB Energy Industries discusses some technology developments which are...
More details...
AC/DC power factor correction module offers up to 1,512W
A full brick package developed by TDK-Lambda, the PF1500B-360, is for high voltage distributed power architectures
More details...
Power Electronics Europe News
60A DC/DC converter has EN 62477-1 for over-voltage protection
The additional model is designed for data communications and renewable energy applications using 380V high voltage DC.

It is rated at 5V 60A and has a wide adjustment range of 2.5 to 6V to accommodate non-standard voltages. It is packaged in the industry standard half-brick format (61.0 x 12.7 x 57.9mm) and has an efficiency of 89%. Operating temperature range, at full load, is -40 to 100°C baseplate temperatures. The converter can be conduction cooled making it suitable for use in sealed outdoor enclosures, liquid cooled applications or convection cooled with an optional heatsink.

All PH-A280 modules carry a five-year warranty, remote on-off, over-current, and over-voltage protection. The series is isolated with an input to output isolation of 3,000V AC. It is certified to IEC/EN 60950-1, UL/CSA 60950-1 with CE marking for the Low Voltage and RoHS2 Directives. The PH300A280 models is additionally certified to EN 62477-1 (Over Voltage Category III) for fixed installations with a permanent connection to a distribution panel. This avoids the need for a transformer to reduce input voltage transients.





View PDF