Features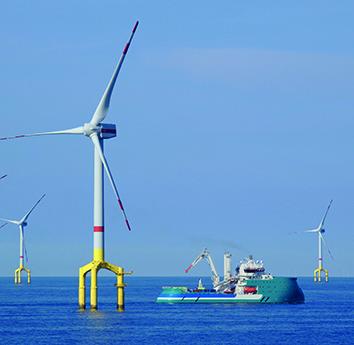 Technologies to harness wind power for net zero - September 2023
The offshore wind industry has a major role to play in reducing carbon emissions, but the industry faces a number of challenges. ABB Energy Industries discusses some technology developments which are...
More details...
AC/DC power factor correction module offers up to 1,512W
A full brick package developed by TDK-Lambda, the PF1500B-360, is for high voltage distributed power architectures
More details...
Power Electronics Europe News
EMI filters support EMC emissions and immunity standards
The filters are suitable for any electrical or electronic equipment that is powered from a single phase AC supply, says the company, namely medical and IT equipment. The FASA/M, FCSS, FDMM, FFSA, FGSM are IEC power entry inlets with integral line filters, and the FHSA/M and FIHA/M are chassis- mount filters. The FFSA and FGSM units also have input switches. The range includes variations to cater for a wide variety of end user needs and are claimed to save OEM customers' time when incorporating the units into host equipment.
The filters have a wide operating temperature range from -40 to 110°C, with full power operation to 50°C. This temperature range permits operation in warmer ambient temperatures than competitors' products that derate from 40°C, says the company.
The filters' shielded metal body prevents radiated emissions; the medical version has a low, 5µA at 250VAC earth leakage figure. Current ratings across the range cover 1.0 to 20A. Dual stage, chassis- mount versions provide greater attenuation levels than standard, claims the company.
The compact, combined versions with single or dual fuse holder, or fuse holder and switch, reduce the amount of wiring and panel cut-outs required. All models feature a bleed resistor and Faston terminals.
The IEC inlet EMI filters carry a three-year warranty.
The series are available from Digi-Key, element14, Farnell, RS Components, approved regional distributors, or direct from the company.
View PDF