Features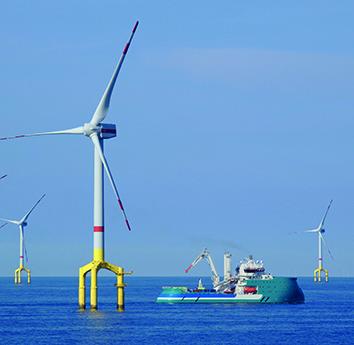 Technologies to harness wind power for net zero - September 2023
The offshore wind industry has a major role to play in reducing carbon emissions, but the industry faces a number of challenges. ABB Energy Industries discusses some technology developments which are...
More details...
AC/DC power factor correction module offers up to 1,512W
A full brick package developed by TDK-Lambda, the PF1500B-360, is for high voltage distributed power architectures
More details...
Power Electronics Europe News
UK Britishvolt announced the down selection of two promising sites for the UK's first 30 GWh gigafactory...
All of the company's IGBT modules and phase control thyristors can now be equipped with compatible, proprietary drivers....
Bourns has introduced three resistor model series for harsh environments, including AEC-Q200-compliant models....
The RACM60-K series of 60W AC/DC power supplies are low profile and have 90% efficiency across its load range....
KONNEKT high density packaging has been introduced to the KC-LINK range of capacitors for WBG and wireless charging designs....
Toshiba Electronics Europe says the TPD4162F is for any applications with input signals from 200 to 220V AC....
Silicon Germanium (SiGe) AEC-Q1010-approved rectifiers from Nexperia combine Schottky and fast recovery characteristics....
The company has launched the 1700V surface mount devices based on its proprietary trench semiconductor technology. ...
TDK-Lambda has introduced the 300W non-isolated devices with adjustable output for demanding applications....
Automotive-grade thin film resistors in the TNPU e3 series are designed for increased accuracy, says Vishay Intertechnology....