Features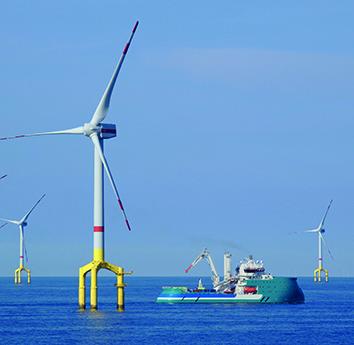 Technologies to harness wind power for net zero - September 2023
The offshore wind industry has a major role to play in reducing carbon emissions, but the industry faces a number of challenges. ABB Energy Industries discusses some technology developments which are...
More details...
AC/DC power factor correction module offers up to 1,512W
A full brick package developed by TDK-Lambda, the PF1500B-360, is for high voltage distributed power architectures
More details...
Power Electronics Europe News
A new report from IHS suggests that the combined MLPE market will experience considerable growth to reach $1billion in 2018....
White LEDs from Toshiba combine cost-effective GaN-on-Si chips with an industrial standard 3535 lens type package. ...
SmartFusion2 SoC FPGA and Igloo2 FPGA families conform to NSA IAD SIG guidelines for hi-rel design....
Two unscreened high-reliability TVS (transient voltage suppression) diodes are available from Littelfuse. ...
Four 1A FRED Pt ultrafast recovery rectifiers have been introduced by Vishay Semiconductors....
AEC-Q100-qualified, high-voltage LDOs from Texas Instruments are qualified for automotive and industrial applications. ...
Big Deal in Power Semiconductor Industry...
A fast switching N-channel, enhancement-mode power MOSFET is cost-effective for low voltage applications....
AVX has released the FM Series medium power film capacitors, with dry, metallized polypropylene film dielectric....
The A6861 from Allegro MicroSystems Europe is a three-phase, N-channel power MOSFET driver IC....