Features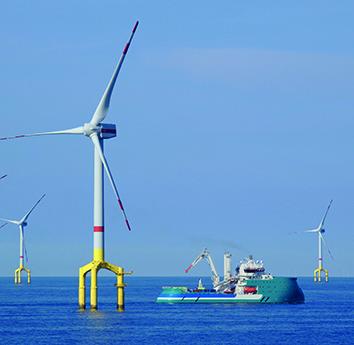 Technologies to harness wind power for net zero - September 2023
The offshore wind industry has a major role to play in reducing carbon emissions, but the industry faces a number of challenges. ABB Energy Industries discusses some technology developments which are...
More details...
AC/DC power factor correction module offers up to 1,512W
A full brick package developed by TDK-Lambda, the PF1500B-360, is for high voltage distributed power architectures
More details...
Power Electronics Europe News
Dengrove Electronic Components extends its portfolio of EN50155-compliant DC/DC converters, introducing the Recom RPA120H-RW....
Encapsulated power supply modules with high efficiency and a low no load input power have been announced by XP Power....
To increase convenience and reduce waste, the IEC has announced a smart charging solution that allows chargers to be re-used....
Zener diodes, optimized by Rohm, offer protection and constant current in a variety of electrical circuits....
Enhanced radiation hardened MOSFETs for mission-critical applications have been released by IR HiRel....
Switching regulators from Recom, the R420-1.8/PL series, are specifically for microprocessors from 4.0 to 20mA lo loop....
The CCG15 series from TDK-Lambda are in a metal case to provide six-sided shielding to reduce EMI radiation...
Able to deliver over 100mA, via two adjustable power rails, the LTM2887, is a six-channel isolator from Linear Technology...
The isolated, regulated DC/DC converters operate from an unregulated, wide range input to generate an isolated DC output...
Additions to its railway portfolio means that Recom offers the broadest range of EN50155-certified products, says the company...