Features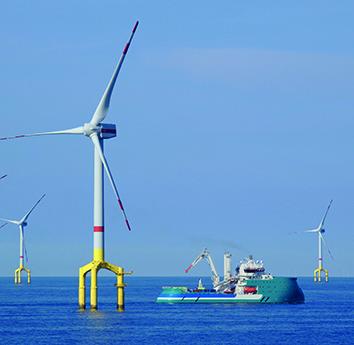 Technologies to harness wind power for net zero - September 2023
The offshore wind industry has a major role to play in reducing carbon emissions, but the industry faces a number of challenges. ABB Energy Industries discusses some technology developments which are...
More details...
AC/DC power factor correction module offers up to 1,512W
A full brick package developed by TDK-Lambda, the PF1500B-360, is for high voltage distributed power architectures
More details...
Power Electronics Europe News
GeneSiC Semiconductor's next-generation 1200 V SiC MOSFETs with offer on-resistance levels from 20 mΩ to 350 mΩ...
Nexperia will be making significant additional global investments in manufacturing capacity and research and development...
Yokogawa has added another new instrument to its ScopeCorder family of portable multi-channel data-acquisition recorders...
The compny adds six output programmable power supplies for testing automotive subsystems, including EV powertrains...
The MAX17852 battery monitor IC reduces space and cost for automotive battery management systems, says Maxim Integrated...
The TCKE712BNL is a resettable eFuse IC from Toshiba Electronics Europe, with adjustable over-voltage protection...
Revenue for the three-month period increased from €2,490 million to €2,631 million quarter-on-quarter, with all segments contributing to the 6 percent growth despite the weaker US dollar. ...
Alpha and Omega Semiconductor introduces a Type-C Power Delivery (PD) high voltage source switch ...
New Management staff at Powerex USA...
The CPC1561B is a 1A fault-protected solid state relay with integrated current limiting and thermal shutdown...