Features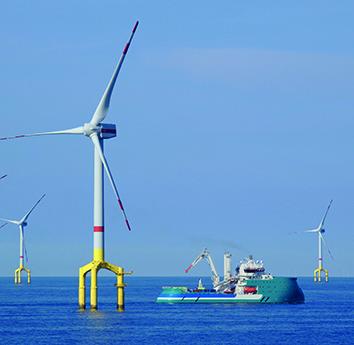 Technologies to harness wind power for net zero - September 2023
The offshore wind industry has a major role to play in reducing carbon emissions, but the industry faces a number of challenges. ABB Energy Industries discusses some technology developments which are...
More details...
AC/DC power factor correction module offers up to 1,512W
A full brick package developed by TDK-Lambda, the PF1500B-360, is for high voltage distributed power architectures
More details...
Power Electronics Europe News
Intersil announces the ISL70321SEH and ISL73321SEH quad power supply sequencers that are radiation-hardened....
13 200 and 60V FRED Pt fast recovery rectifiers have been added to the eSMP series by Vishay Intertechnology....
Infineon Technologies' IRPS5401, is a five output PoL digital voltage regulator for multi-rail power sytems....
Dengrove Electronic Components supplies Recom DC/DC converters, designed for powering high-slew-rate gate drivers....
Diodes and Weltrend Semiconductor release a joint reference design for one of the first chargers to support fast charging...
The RKZ3 is a pin-compatible upgrade to Recom's 2W SIP7 converters, providing 50% more power density in the same footprint....
The EPC9086 high efficiency, half-bridge development board from Efficient Power Conversion (EPC) can operate up to 10MHz....
Alpha and Omega Semiconductor announces the first in a family of P-Channel MOSFETs. ...
Dengrove Electronic Components announces that it now offers Recom's latest 2MOPP 1.0W DC/DC converter series....
The ChiP DCM (DC/DC converter modules from Vicor have been extended with a range of ±1% voltage regulation devices....