Features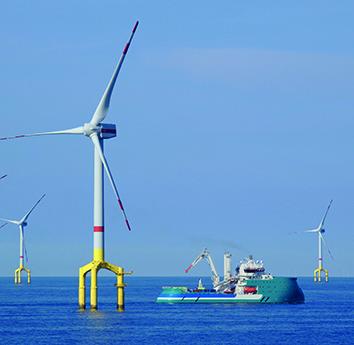 Technologies to harness wind power for net zero - September 2023
The offshore wind industry has a major role to play in reducing carbon emissions, but the industry faces a number of challenges. ABB Energy Industries discusses some technology developments which are...
More details...
AC/DC power factor correction module offers up to 1,512W
A full brick package developed by TDK-Lambda, the PF1500B-360, is for high voltage distributed power architectures
More details...
Power Electronics Europe News
Advanced Energy's 4,000W configurable power supply is a multi-output power supply for industrial and medical applications...
Eggtronic's high efficiency, low component count fixed output AC/DC converter reference design is for <120W applications...
The MOSFET offers low loss operation and bi-directional power in USB interface applications to support USB Power Delivery...
The latest ReDriver from Diodes, the P12MEQX2503, supports the MIPI specification for high pixel camera images...
Vox Power's conduction-cooled power supply is slim and complies with EN50155 railway battery requirements...
BD2311NVX-LB gate driver IC saves energy and optimises miniaturisation in lidar applications and data centres...
The Model SW miniature thermal cutoff (TCO) reduces over-temperature protection current & can be used as a temperature sensor...
Infineon opens a lab for AI algorithms to detect variances in power systems & research micro-circuits for quantum computing...
X-Fab Silicon Foundries' XA035 process now brings galvanic isolation elements directly together with active circuits...
It has been developed to replace complex equation-based methods to determine the parameters in DCM flyback designs....