Features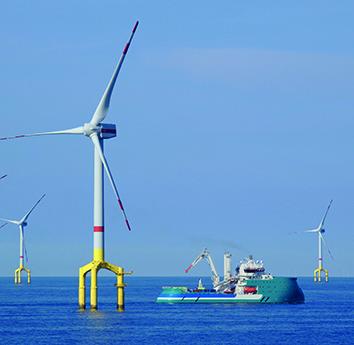 Technologies to harness wind power for net zero - September 2023
The offshore wind industry has a major role to play in reducing carbon emissions, but the industry faces a number of challenges. ABB Energy Industries discusses some technology developments which are...
More details...
AC/DC power factor correction module offers up to 1,512W
A full brick package developed by TDK-Lambda, the PF1500B-360, is for high voltage distributed power architectures
More details...
Power Electronics Europe News
Ambiq Micro claims to redefine low power with up to 10x reduction in energy consumption in its Apollo microcontrollers....
Merger of Power Semiconductor Leaders...
Power Electronics Awards ahead of PCIM...
Huawei makes big step...
The LTM4639 DC/DC step-down regulator from Linear Technology, converts main-power system rails to PoL voltages down to 0.6V....
Two DACs from Analog Devices, address emerging radio frequencies to meet the demand for increased traffic....
Infineon takes new approach for IGBT Modules...
The first two devices in a series of fast body diode n-channel power MOSFETs have been released by Vishay. ...
The ACPL-K30T is an automotive-grade, solid state, photovoltaic driver from Avago Technologies....
International Rectifier simplifies design with building blocks for frequently used circuit elements. ...