Features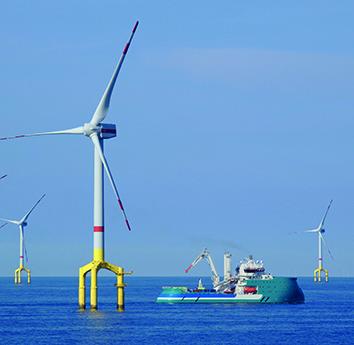 Technologies to harness wind power for net zero - September 2023
The offshore wind industry has a major role to play in reducing carbon emissions, but the industry faces a number of challenges. ABB Energy Industries discusses some technology developments which are...
More details...
AC/DC power factor correction module offers up to 1,512W
A full brick package developed by TDK-Lambda, the PF1500B-360, is for high voltage distributed power architectures
More details...
Power Electronics Europe News
The RACM600-L is a 600W peak AC/DC power supply for industrial, household and medical applications....
Power Integrations adds two high-voltage InnoSwitch3-AQ ICs to reduce component count in vehicles and industrial designs...
Phase 1 Production will increase production capacity 2.5 times...
Element Six's single-crystal diamond technology will complement II-VI's proprietary polycrystalline diamond platform to deliver a broader range of differentiated solutions ...
Advanced Linear Devices claims its ALD310702A / ALD310702 is the industry's first nano-power precision p-channel MOSFET array...
The AOZ18101D1 series of eFuse devices from Alpha and Omega Semiconductor have 20mΩ RDS(on) are offered in a DFN package....
Higher EV battery voltages require higher breakdown voltages for switcher ICs such as 1700 SiC MOSFETs...
The MAX77540 step-down buck converter by Analog Devices reduces space in multi-cell battery applications....
Standard non-hybrid, space-grade power converters from Microchip include the SA50-28 28V input, 50W radiation-tolerant model....
Designed for high power in tight spaces, the DGS0579U high side and low side gate driver has been released by Diodes...