Features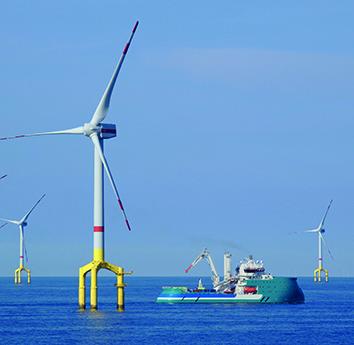 Technologies to harness wind power for net zero - September 2023
The offshore wind industry has a major role to play in reducing carbon emissions, but the industry faces a number of challenges. ABB Energy Industries discusses some technology developments which are...
More details...
AC/DC power factor correction module offers up to 1,512W
A full brick package developed by TDK-Lambda, the PF1500B-360, is for high voltage distributed power architectures
More details...
Power Electronics Europe News
Following the introduction of the R1SX 1W DC/DC converters, Recom adds the R1DX series for dual output voltage applications....
Power Integrations offers its Scale gate drivers with conformal coating to enhance robustness in harsh environments....
Two MOSFETs from Toshiba Electronics Europe are housed in a small low-resistance SOP Advance (WF) package....
Alpha and Omega Semiconductor introduces I2C controllable EZBuck regulators to power next-gen chipsets and FPGAs....
Analog Devices announced the LTM4653 step-down regulator with low EMI, designed for use in varied environments. ...
Claimed to be 20 times smaller than comparable silicon, the EPC2050 is available from Efficient Power Conversion (EPC)....
Proton-Electrotex introduces low inductance MIDA half-bridge IGBT modules with improved thermal and power cycling....
Diodes from Infineon Technologies, the Prime Soft family are designed for modern IGBT applications, says the company....
Supercapacitors from CAP-XX are believed to be the first to deliver peak power to support or replace batteries....
Toshiba Electronics Europe adds the TB67H420FTG for higher voltage applications such as robotic vacuum cleaners....