Features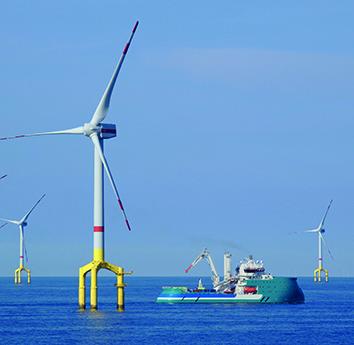 Technologies to harness wind power for net zero - September 2023
The offshore wind industry has a major role to play in reducing carbon emissions, but the industry faces a number of challenges. ABB Energy Industries discusses some technology developments which are...
More details...
AC/DC power factor correction module offers up to 1,512W
A full brick package developed by TDK-Lambda, the PF1500B-360, is for high voltage distributed power architectures
More details...
Power Electronics Europe News
The WMRAG series will shrink the size and power consumption of IoT devices and wearable devices, claims Murata....
Allegro Microsystems adds the ALT80802 to its family of 62xx/808xx LED drivers for automotive lighting applications. ...
Designed for industrial battery-powered applications, the ISL81601 and ISL81401 have been released by Renesas Electronics...
Power modules in the RPM series increase the power density of DOSA-packaged DC/DC converters, claims Recom....
Multi-channel SPI high-side power controllers from Infineon Technologies are smart switches for automotive lighting....
Littelfuse extends its SiC MOSFET portfolio, with the LSIC1MO170E1000, its first 1700V SiC MOSFET....
A non-synchronous boost controller drives two stages of n-channel MOSFETs for automotive, industrial and medical applications...
The ISO224 has the industry's highest precision, working voltages, and longest lifetime reliability, claims Texas Instruments...
The BD9S series of automotive synchronous secondary buck DC/DC converters has been released by Rohm Semiconductor....
Alpha and Omega Semiconductor introduces the TO-Leadless (TOLL) package for high current applications....