Features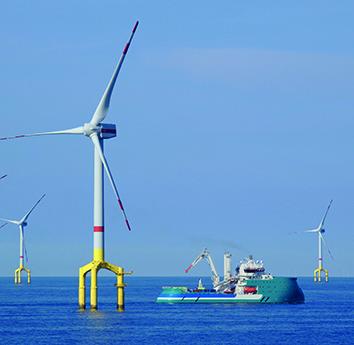 Technologies to harness wind power for net zero - September 2023
The offshore wind industry has a major role to play in reducing carbon emissions, but the industry faces a number of challenges. ABB Energy Industries discusses some technology developments which are...
More details...
AC/DC power factor correction module offers up to 1,512W
A full brick package developed by TDK-Lambda, the PF1500B-360, is for high voltage distributed power architectures
More details...
Power Electronics Europe News
Littelfuse extends its SiC MOSFET portfolio, with the LSIC1MO170E1000, its first 1700V SiC MOSFET....
A non-synchronous boost controller drives two stages of n-channel MOSFETs for automotive, industrial and medical applications...
The ISO224 has the industry's highest precision, working voltages, and longest lifetime reliability, claims Texas Instruments...
The BD9S series of automotive synchronous secondary buck DC/DC converters has been released by Rohm Semiconductor....
Alpha and Omega Semiconductor introduces the TO-Leadless (TOLL) package for high current applications....
Charging mobile devices is less dependent on precise positioning, using the STWBC-MC wireless battery charger transmitter....
Motor control can be realised with two dry-cell batteries, using the TC78H651FNG driver IC from Toshiba Electronics Europe....
Europe's leading event for the power industry, PCIM Europe Conference and Exhibition has issued a call for papers....
EPC has released the EPC205125 mΩ power transistor for space constrained converters, lidar and LED lighting...
Four-channel voltage supervisers from Analog Devices are claimed to increase system voltage margins and enhance reliability....