Features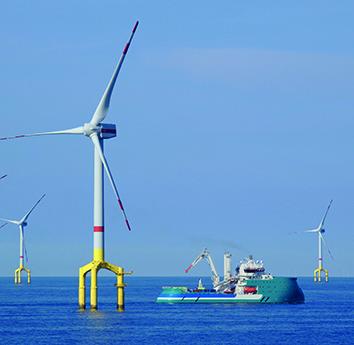 Technologies to harness wind power for net zero - September 2023
The offshore wind industry has a major role to play in reducing carbon emissions, but the industry faces a number of challenges. ABB Energy Industries discusses some technology developments which are...
More details...
AC/DC power factor correction module offers up to 1,512W
A full brick package developed by TDK-Lambda, the PF1500B-360, is for high voltage distributed power architectures
More details...
Power Electronics Europe News
A hybrid step down DC/DC controller merges a switched capacitor circuit and a synchronous step-down controller....
X-Fab has released what it claims is the industry's lowest power non-volatile memory (NVM), based on its 18nm technology....
Powercast unveils an FCC-approved consumer transmitter for power-over-distance wireless charging at CES 2018. ...
Allegro MicroSystems announces a three-phase MOSFET driver IC for a range of industrial applications. ...
Believed to be the industry's first dual-node battery charge ICs, the BD99954GW/MUV supports up to four battery cells. ...
A 40V gallium nitride power transistor is eight times smaller than equivalently-rated MOSFETs, says EPC....
The Recom RAC05-K 5W AC/DC converters are available from Dengrove Electronic Components....
The XC6192 series of pushbutton load switch ICs by Torex Semiconductor are designed for devices with small‐capacity batteries...
Recom announces the RACM18-ER and RACM30-ER AC/DC converters for medical PCBs which need certification and energy efficiency....
The AL1788 is an offline constant voltage and PFC controller from Diodes, designed for connected LED lighting....