Features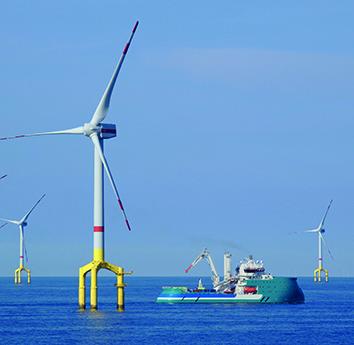 Technologies to harness wind power for net zero - September 2023
The offshore wind industry has a major role to play in reducing carbon emissions, but the industry faces a number of challenges. ABB Energy Industries discusses some technology developments which are...
More details...
AC/DC power factor correction module offers up to 1,512W
A full brick package developed by TDK-Lambda, the PF1500B-360, is for high voltage distributed power architectures
More details...
Power Electronics Europe News
High power integrated magnetic components for power converters in PHEV, HEV, BEV or FCEV automotive design...
Infineon has developed the XENSIV TLE4972 for traction inverters in hybrid and battery-driven vehicles...
Two automotive-grade IHTH through-hole inductors are offered in the compact 1500 case size by Vishay Intertechnology...
This book is a guide for designers and students alike to become familiar with this exiting technology...
The eGaN FET-based boost converter from EPC has load efficiency for LED lighting in laptops and PCs....
The 0.5W R05C05TE05S and 1W R05CTE05S have been added to Recomís SOIC-16 DC/DC converter range....
The STGAP2SiCSN single channel gate driver from STMicroelectronics controls SiC MOSFETs and has PWM control...
The ADL8150 series of low phase noise GaAs monolithic microwave ICs (MMICs) from ADI are now available from Richardson RFPD...
The voltage reference IC is based on the companyís MCP1501 Vref architecture and is qualified to AEC-Q100 Grade 1....
VoltServer uses standard data cables and endpoint transformation to deliver significant power safely across long distances ...