Features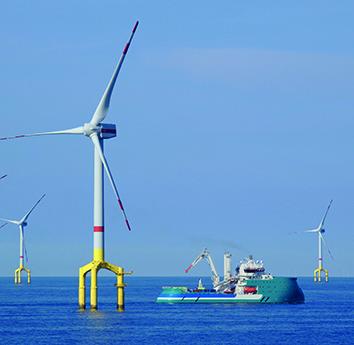 Technologies to harness wind power for net zero - September 2023
The offshore wind industry has a major role to play in reducing carbon emissions, but the industry faces a number of challenges. ABB Energy Industries discusses some technology developments which are...
More details...
AC/DC power factor correction module offers up to 1,512W
A full brick package developed by TDK-Lambda, the PF1500B-360, is for high voltage distributed power architectures
More details...
Power Electronics Europe News
The Chinese power manufacturer and the European distributor signed an agreement at electronica in Munich...
The latest 150W and 300W half brick DC/DC converters from Recom are in the industry standard, half brick format....
Alpha and Omega Semiconductor (AOS) has introduced 650V and 750V automotive-qualified aSiC MOSFETs ...
The initial eGaN FETs is available with double the power density compared to EPC's previous generation devices....
The CN-110B series converters have an input range of 43 to 160V DC for railway power systems, says TDK-Lambda....
High surge rating surface mount TVS diodes are half the size of other SM devices, says Littlefuse....
Renesas Electronics' RAA271082 automotive PMIC is ISO-26262-compliant and results in HD video over inexpensive cabling....
Full HB-compatible serialiser and deserialiser ICs by Rohm can be daisy-chained for transmission over multiple routes....
Advanced Linear Devices (ALD) adds a precision MOSFET to its SAB MOSFET family....
The nPM1100 is claimed to have a higher efficiency-to-size ratio than any other PMIC (power management IC)....