Features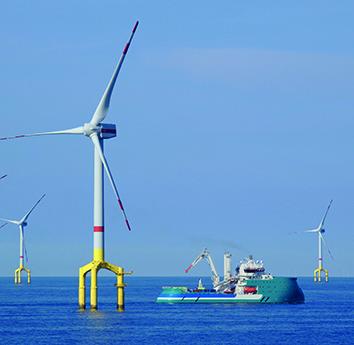 Technologies to harness wind power for net zero - September 2023
The offshore wind industry has a major role to play in reducing carbon emissions, but the industry faces a number of challenges. ABB Energy Industries discusses some technology developments which are...
More details...
AC/DC power factor correction module offers up to 1,512W
A full brick package developed by TDK-Lambda, the PF1500B-360, is for high voltage distributed power architectures
More details...
Power Electronics Europe News
Direct mounting on a heat sink means that the Vishay Sfernice LTO 150 thick film power resistor reduces component count....
Up to five high efficiency, low quiescent current output are integrated in a single IC, the LTC3372, by Analog Devices....
The MCP39F511A measures both AC and DC modes and saves material cost and development time, claims Microchip. ...
Specialist distributor, Dengrove Electronic Components, offers Recomís evaluation board for the R-78S boost converter....
Flex Power Modules adds a 1300W rated version to its BMR480 DC/DC bus converter series....
Infineon Technologies has designed the ICL5102 resonant controller IC specifically for power supply and lighting drivers....
There are 25 new DC/DC converter modules (DCMs) now available in the DCM Chip family from Vicor....
The STEF01 programmable fuse extends fast-acting overload protection to applications at higher power ratings....
The TLX9309 analogue output IC photocoupler enables high-speed communications capability in automotive applications....
Quarter brick modules from Murata address the power requirements of networking and telecomms infrastructure equipment....