Features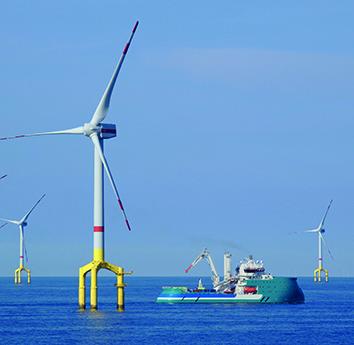 Technologies to harness wind power for net zero - September 2023
The offshore wind industry has a major role to play in reducing carbon emissions, but the industry faces a number of challenges. ABB Energy Industries discusses some technology developments which are...
More details...
AC/DC power factor correction module offers up to 1,512W
A full brick package developed by TDK-Lambda, the PF1500B-360, is for high voltage distributed power architectures
More details...
Power Electronics Europe News
Ericsson has introduced a DC/DC converter module based on its Hybrid Regulated Ratio (HRR) technology. ...
An IXOLAR solar panel, the SLPN005H10L, can power portable equipment, via an integrated USB port. ...
Market Forum at PCIM Europe will discuss technology's impact on the market....
Cree believes that its latest MMIC (monolithic microwave integrated circuit) has the highest power Ku-band available....
At this year's PCIM Europe, SMP Sintermetalle Prometheus GmbH (SMP), will present magnetically coupled components. ...
Three-dimensional sensing is provided in the TLV493D-A1B6 magnetic sensor from Infineon....
A single-channel load switch from Diodes is designed to operate from 4.5 to 12V with a near-zero quiescent supply current....
Claimed to be the industry's first single-cell Li-ion 5A battery-charger IC, the bq25892 can achieve 80% capacity in 30mins....
Microchip has announced 14 digital signal controllers (DSCs) in its dsPIC33 EP GS family....
Microchip's new DSCs feature unique capabilities for digitally controlled power supplies...