Features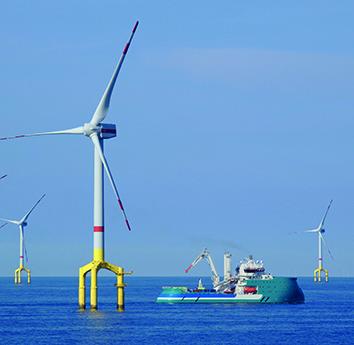 Technologies to harness wind power for net zero - September 2023
The offshore wind industry has a major role to play in reducing carbon emissions, but the industry faces a number of challenges. ABB Energy Industries discusses some technology developments which are...
More details...
AC/DC power factor correction module offers up to 1,512W
A full brick package developed by TDK-Lambda, the PF1500B-360, is for high voltage distributed power architectures
More details...
Power Electronics Europe News
The OPA388 is the first zero-drift, zero-crossover operational amplifier, says Texas Instruments....
There are 96 models in the MD100x series of 1W DC/DC converters from MicroPower Direct....
Claimed to offer the industry's lowest RDS(on), the SiHP065N60E is the first device in the V E series....
Modules in the RTC series from Recom are provided in a compact six-pin SMD open-frame package....
The ISL78693, single-cell battery charger from Intersil extends the life of Lithium Iron Phosphate (LiFePO4) batteries....
Infineon Technologies AG reported positive results for the first quarter of the 2017 fiscal year....
An evaluation board from EPC demonstrates how eGaN FETs can drive laser diodes to enhance LiDAR in autonomous vehicles....
Suitable for low power applications, the LinkSwitch-XT2 offline converter ICs have been announced by Power Integrations....
Two N-channel MOSFETs for load switches deliver low on-resistance for battery-operated portable applications....
Linear Technology announces the LTC3897 multi-phase synchronous boost DC/DC controller with input surge stopper....