Features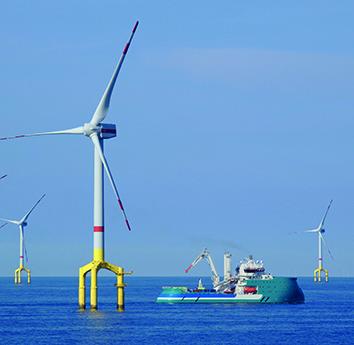 Technologies to harness wind power for net zero - September 2023
The offshore wind industry has a major role to play in reducing carbon emissions, but the industry faces a number of challenges. ABB Energy Industries discusses some technology developments which are...
More details...
AC/DC power factor correction module offers up to 1,512W
A full brick package developed by TDK-Lambda, the PF1500B-360, is for high voltage distributed power architectures
More details...
Power Electronics Europe News
An eight-channel level shifter from Diodes allows inter-IC communications for devices operating on different voltage rails....
To reduce footprint and simplify brushless DC (BLDC) motor designs, Allegro MicroSystems Europe offers the AMT49105....
Chassis-mount and IEC inlet EMI filters from XP Power enable equipment to conform to EMC emission and immunity standards...
Dual- and single-channel battery monitoring system isolation transformer modules from Bourns are available from RS Components...
The Recom RBB10 buck-boost converter has all-round shielding to enhance thermal performance and prevent EMI. ...
Designed for smart automation and automotive modules, the LDO40L is a low dropout regulator from STMicroelectronics....
The UF3C Fast FET series now includes 650 and 1200V silicon carbide (SiC) FETs in a TO-247-4L four-pin Kelvin Sense package. ...
Micropower Hall-effect switch ICs from Allegro MicroSystems Europe have automatic power management to optimise battery life....
Littelfuse adds automotive transient voltage suppression (TVS) diodes with a single component to protect automotive circuitry...
The ISL9241 from Renesas Electronics Europe is believed to be the first USB-C buck-boost battery charger to support two modes...