Features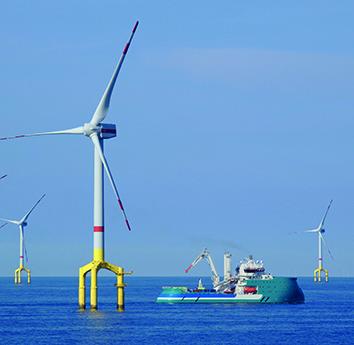 Technologies to harness wind power for net zero - September 2023
The offshore wind industry has a major role to play in reducing carbon emissions, but the industry faces a number of challenges. ABB Energy Industries discusses some technology developments which are...
More details...
AC/DC power factor correction module offers up to 1,512W
A full brick package developed by TDK-Lambda, the PF1500B-360, is for high voltage distributed power architectures
More details...
Power Electronics Europe News
GLF Integrated Power claims that its GLF1111Q and GLF1200Q load switch ICs offer the lowest leakage current....
The latest addition to the digital, quarter-brick DC/DC converter range from Flex Power Modules is the BMR4912510/871....
ICs have been developed by Littelfuse to protect, sense and control consumer, datacomms and industrial electronics....
The PYQ50 and PYQ75 series of 30 to 75W DC/DC converters have been released by TDK-Lambda....
Toshiba Electronics announces a stepper motor driver is in a tiny package for industrial equipment and surveillance cameras....
DC/DC converters in the RSH series now include a 3W version. Recom offers the isolated device in a surface mount package....
Cambridge start-up, Pulsiv, announces its Osmium technology which converts AC to DC without a PFC inductor....
Rohm Semiconductor's QuiCur technology has been used in the BD9S402MUF-C buck DC/DC converter IC with integral MOSFET....
Synchronous buck converters from Halo Microelectronics adjust output via an I2C interface for portable applications....
The POWrFuse Model PF-K fuse series has been introduced by Bourns. It is optimised to protect high voltage accessory circuits...