Features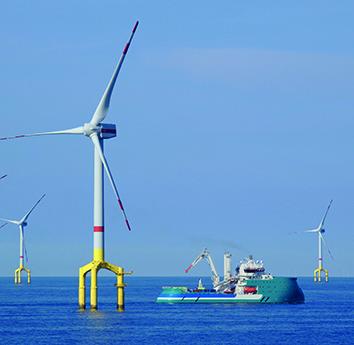 Technologies to harness wind power for net zero - September 2023
The offshore wind industry has a major role to play in reducing carbon emissions, but the industry faces a number of challenges. ABB Energy Industries discusses some technology developments which are...
More details...
AC/DC power factor correction module offers up to 1,512W
A full brick package developed by TDK-Lambda, the PF1500B-360, is for high voltage distributed power architectures
More details...
Power Electronics Europe News
Nine Enpirion power SoCs, including step-down ICs, by Altera are automotive-qualified....
Analog Devices claims that its dual D/A converters are an industry first – delivering 2.8Gsample/s....
In Munich (electronica 2014 – Hall A5 – stand 320) the company will announce additions to its portfolio....
The InnoSwitch family of switcher ICs from Power Integrations uses FluxLink safety-isolated technology....
A family of standards-compliant SoC transceivers from ON Semiconductor support communications for IoT and smart meters....
The XC9306 synchronous buck-boost converter is designed by Torex to prolong battery life. ...
Zener diodes with 500 mW of power dissipation are available from Vishay Intertechnology in a compact MicroSMF eSMP package. ...
Linear Technology has released the LT8609, 2A, 42V input synchronous step-down switching regulator. ...
Open stack power supplies from Glassman High Voltage feature low ripple, typically less than 0.1% peak to peak at full load....
Five buck-boost and boost switching regulators from Intersil are designed to optimise WiFi, 3G/4G RF power amplifiers....