Features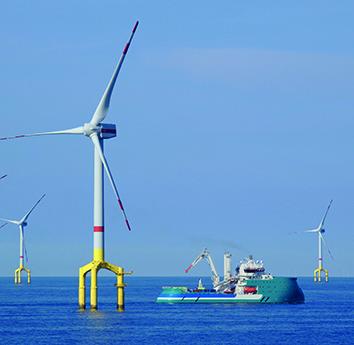 Technologies to harness wind power for net zero - September 2023
The offshore wind industry has a major role to play in reducing carbon emissions, but the industry faces a number of challenges. ABB Energy Industries discusses some technology developments which are...
More details...
AC/DC power factor correction module offers up to 1,512W
A full brick package developed by TDK-Lambda, the PF1500B-360, is for high voltage distributed power architectures
More details...
Power Electronics Europe News
The first of 10 0.25W linear power amplifiers to be released this year, the GRF5507, provides 24dBm of output....
Two photo relays from Toshiba Electronics have low trigger current which helps lower power consumption...
Taiwan Semiconductor says the TSCR4 family offers improved accuracy and more precise output voltage drop....
The IPS160HF and IPS161HF are fast-starting intelligent power switches from STMicroelectronics....
Designed with a high safe operating area (SOA), the AONS32310 by Alpha and Omega Semiconductor is for hot swap and e-fuse use...
Efficient Power Conversion (EPC) says its latest FETs double the performance of its earlier generation and are half the size....
A reference design for a high power density 65W quasi resonant (QR) charger targets mobile phone and laptop computers...
The company has raised the maximum operating temperature of its coin-type EnerCera Coin battery to 105°C....
The IGBT modules and IGBT inverter power stacks are suitable for a range of renewable energy and transport applications....
Taiwan Semiconductor's TS19501 AEC-Q100-qualified LED driver handles a wide input voltage range of 4.2 to 42V....