Features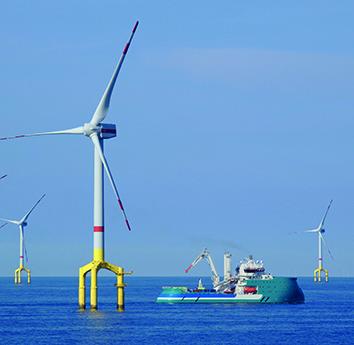 Technologies to harness wind power for net zero - September 2023
The offshore wind industry has a major role to play in reducing carbon emissions, but the industry faces a number of challenges. ABB Energy Industries discusses some technology developments which are...
More details...
AC/DC power factor correction module offers up to 1,512W
A full brick package developed by TDK-Lambda, the PF1500B-360, is for high voltage distributed power architectures
More details...
Power Electronics Europe News
Low profile AC/DC converter module delivers thermal management
The three-phase AC/DC converter module (RFM) is capable of delivering 10kW of regulated 48V DC in a power tablet configuration measuring 240 x 150 x 15mm (9.4 x 5.9 x 0.6inch).

The RFM provides a power-factor-corrected, regulated, and isolated DC output with integrated filtering and built-in fault protection for redundant operation. The RFM can be configured to accept worldwide three-phase AC mains from 200 to 480V AC.
The low-profile allows, for example, four RFMs in parallel, including input-disconnect circuitry, rectification and hold-up energy storage at 48V, to supply 40kW of power within 1U of rack space. Thermal management includes liquid cooling, of high-power server racks for demanding high performance computing (HPC) and artificial intelligence (AI) inference and learning applications.
According to the company,48V (including 54V DC) distribution is the emerging standard in high-power racks using smaller-gauge wiring, to reduce distribution losses "substantially", compared to legacy 12V DC distribution. In combination with the company's 48V Power-on-Package (PoP) and 48V Direct-to-PoL solutions, the RFM enables dense and efficient end-to-end power system solutions, from three-phase AC to sub-1V AI processors at the PoL.
The 10kW power tablet RFM is the first in a new series of single and three-phase AC-DC modules featuring power outputs from 150W to 15kW.
View PDF