Features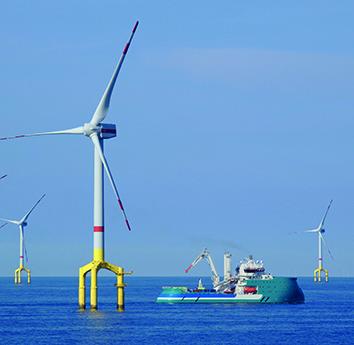 Technologies to harness wind power for net zero - September 2023
The offshore wind industry has a major role to play in reducing carbon emissions, but the industry faces a number of challenges. ABB Energy Industries discusses some technology developments which are...
More details...
AC/DC power factor correction module offers up to 1,512W
A full brick package developed by TDK-Lambda, the PF1500B-360, is for high voltage distributed power architectures
More details...
Power Electronics Europe News
Power-driver SiP saves space inindustrial automation
It integrates a 600V/3.5A single-phase MOSFET bridge with gate drivers, bootstrap diodes, protection features, and two comparators. STMicroelectronics supplies the driver in a 15 x 7.0mm outline. The thermally efficient system in package (SiP) occupies 60% less board real-estate than discrete components, claims the company.
The single-phase full-bridge module is designed for driving brushed DC motors in applications such as industrial pumps and fans, blowers, domestic appliances, and factory-automation systems. It is particularly targeted at appliances using single-phase brushless motors and is cost-effective and convenient for use in power supply units, says the company.
The n-channel MOSFET has on-resistance of 1.38Ω for high efficiency handling medium-power loads. The gate drivers are optimised for reliable switching and low EMI, while the integrated bootstrap diodes enable high-voltage startup with no need for external diodes and passive components to supply the high-side inputs.
Two embedded uncommitted comparators allow implementation of peak current control or over-current and over-temperature protection features.
The peak-current control used with positioning Hall-effect sensors results in a standalone controller with no need of a dedicated microcontroller to reduce the cost of control electronics. There is also an adjustable dead-time and the option to configure the MOSFETs as a single full bridge or two half bridges.
Operating voltage range is from 10 to 20V and inputs are compatible with 3.3 to 15V control signals to interface with Hall sensors, a host microcontroller or DSP.
Cross-conduction prevention and under-voltage lockout are also features.
The PWD5F60 is in production and available now, packaged as a multi-island VFQFPN device.
View PDF