Features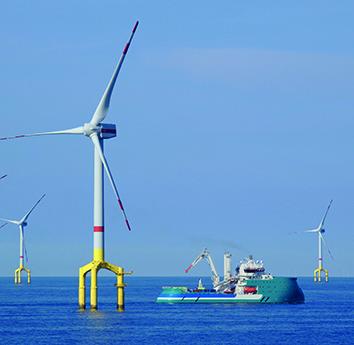 Technologies to harness wind power for net zero - September 2023
The offshore wind industry has a major role to play in reducing carbon emissions, but the industry faces a number of challenges. ABB Energy Industries discusses some technology developments which are...
More details...
AC/DC power factor correction module offers up to 1,512W
A full brick package developed by TDK-Lambda, the PF1500B-360, is for high voltage distributed power architectures
More details...
Power Electronics Europe News
Green Hills Software steers a safe environment for BMW
Multiple Tier 1 suppliers chose Green Hills Software to build, certify and deploy cockpit safety and driver convenience software across many of the electronic control units (ECUs) in the BMW iX vehicle.
For example, critical software components run side-by-side on the same complex automotive processor using the real time operating system Integrity. As a result, Tier 1 architects can extract maximum processor performance, reduce system complexity and simplify the certification process, says the embedded safety and security specialist.
The company also supplied the safety-qualified Multi software development tools, to identify bugs and produce code for automotive processors.
An elastic software safety architecture designed and certified by the Green Hills safety team gave software applications both the safety underpinnings and access to processor accelerators, such as the graphics processing unit (GPU), memory protection and other hardware resources.
The Integrity real time operating system (RTOS) in the BMW iX provide the run-time foundation for critical functions within the vehicle, including the digital instrument cluster and heads-up display (HUD), the intelligent camera-based driver camera system and the surround view and parking assistant system.
Tier 1 software developers authored and optimised their software for this software defined vehicle using with the Multi integrated development environment (IDE). To do this, they relied on its ASIL-qualified compilers and run-time libraries for both Integrity and AutoSAR Classic operating systems.
According to Green Hills, its technology is used by all 12 of the top 12 global Tier 1 suppliers and dozens of automotive brands.
Image of the BMW iX – copyright BMW.
View PDF