Features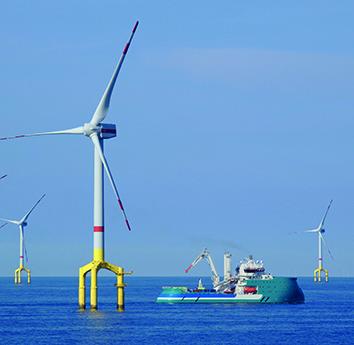 Technologies to harness wind power for net zero - September 2023
The offshore wind industry has a major role to play in reducing carbon emissions, but the industry faces a number of challenges. ABB Energy Industries discusses some technology developments which are...
More details...
AC/DC power factor correction module offers up to 1,512W
A full brick package developed by TDK-Lambda, the PF1500B-360, is for high voltage distributed power architectures
More details...
Power Electronics Europe News
Buck converter suits multi-cell batteries in AR/VR headsets
The step-down buck converter provides single stage power conversion in multi-cell battery applications, such as augmented reality/virtual reality (AR/VR) headsets, land mobile radios and digital single-lens reflex (DSLR) cameras.
It has a high power density, 94% peak efficiency and is supplied in a wafer level packaging that measures 61% smaller than traditional QFN packages, says the company.
Multi-cell battery applications require two stage power conversion and a long battery life and are used in end products that are weight and size-sensitive, and therefore demand the smallest package possible. Traditional methods, such as using a front-end converter to step down to 5V or below, and subsequently stepping down to system level voltages are inefficient, says the company, impacting on the battery life of the system. This approach also requires an additional converter, which often means an inductor is needed, which adds to the overall footprint as well as the cost.
The MAX77540 allows the design engineer to create either dual 3A or a single 6A output(s). Default power on configuration requires just two external resistors. An I²C interface allows further control for advanced power management techniques.
External frequency tracking and spread spectrum modulation provide low EMI power conversions for data sensing and processing equipment.
Wide 4V to 16V input voltage range and two 3A switching phases provide single step conversions to core voltages from USB-C rails and 2S and 3S multi-cell batteries.
The wafer level package measures 61% (2.5 times) smaller than traditional quad flat no-lead packaging, says ADI. The MAX77540 is available now in a 2.51 x 2.31mm 30-bump wafer-level package (WLP).
The company also offers the MAX77540EVKIT evaluation board.
View PDF