Features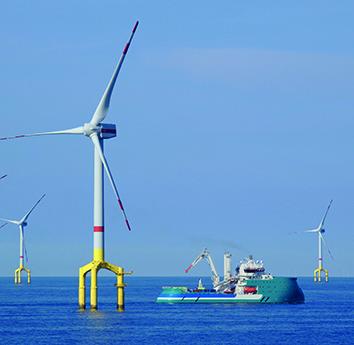 Technologies to harness wind power for net zero - September 2023
The offshore wind industry has a major role to play in reducing carbon emissions, but the industry faces a number of challenges. ABB Energy Industries discusses some technology developments which are...
More details...
AC/DC power factor correction module offers up to 1,512W
A full brick package developed by TDK-Lambda, the PF1500B-360, is for high voltage distributed power architectures
More details...
Power Electronics Europe News
LDO regulators boast best-in-class dropout for sensitive loads
The ISL80510 and ISL80505 deliver 1.0 and 0.5A continuous output current and low dropout of 130 and 45mV at full load, respectively. The ISL80510's maximum dropout is nearly 50% lower than the nearest competitor, claims Intersil, which enables lower power dissipation in industrial, wired and wireless equipment.
The devices are also claimed to provide better transient performance with peak-to-peak excursions up to nine times lower than competitive LDOs. Transient performance level and DC accuracy of 1.8% safeguards against voltage under- and over-shoots to deliver clean point-of-load voltage to CPUs, DSPs and MCUs, which require tight voltage accuracy and low noise. A compensation loop provides noise filtering by maintaining a flat power supply rejection ratio (PSRR) response over a range of frequencies.
The ISL80510 operates from input voltages of 2.2 to 6.0V, and the ISL80505 supports 1.8 to 6.0V. The output voltage of both LDOs can be adjusted from 0.8 to 5.5V, sufficient to cover applications including low power RF amplifiers, communications equipment, industrial process control systems, test instruments, medical equipment, and consumer network routers. An adjustable soft-start can control the input inrush current and program the start-up time to accommodate any power-up sequencing requirement.
Both devices are offered in thermally enhanced eight-lead, 3.0 x 3.0mm DFN packages. The ISL80510EVAL1Z evaluation board is also available.
View PDF